FAQ
Why should I visit Chapel Hill?
Chapel hill is situated in the Orange County,United States. The place is also known as 'the southern part of heaven'. The place is extremely beautiful and has so many things to do. Here you will find a huge number of brick walkways and grassy malls. The place is also famous for its impeccable art and cultural beauty. Thedivine place is home to many museums and parks as well. You can catch the flying stars at the Morehead Planetarium or enjoy playing some rounds of Tarheels against their historic opponents. In short, the place is a complete package for your family trip.
What are the best and affordable places in Chapel Hill?
The place is famous for its finest cuisines and fast-food range. The best part of this place is that you can try authentic Indian, Mexican, Italian, American, Asian, Chinese and Japanese cuisines here. If you are a real foodie, you can start from the Lantern Restaurant. It is located at the Franklin St. The place is famous for their mouth-watering Asian cuisines like Tom Yum (a dish of shrimp and oyster mushrooms). For gluten free and authentic Italian plate, you can visit Il Palio. It is also situated on the same street. They are popular for their authentic Italian food. You can satisfy your appetite by eating Oysters on the Half Shell.
If you want something cheap, but delicious, then you can rely on the Merritt's store,Sunrise Biscuit Kitchen, Mediterranean Deli & Catering and Spanky's Restaurant. All these eateries are available at the Franklin St. and Columbia St. Here you will get tasty burgers, sandwiches, authentic American and Italian foods. All these options are not just affordable, but gluten free as well. The place is a paradise for the foodies.
What are the interesting activities to do in Chapel Hill?
The place is full of attractions. You can do hiking, biking, fishing and so many things to make your trip more interesting and memorable. You can enjoy hiking and outdoor activities at the Battle Park. Here you can also plan a picnic withyour family. For golf course and wildlife adventure, you can visit The Preserve at Jordan Lake. The place is popular for several outdoor activities, nature with parks and wildlife areas.
If you are fond of eating, you can take a food tour to theTaste Carolina Gourmet Food Tours. It could be an extreme fun tour for your family. If you are an art lover, then the place has so many options to decide from. Firstly, you can visit the Paul Green Theater, Playmakers Repertory Company. It is an ideal place to enjoy live concerts and performances by the local artists.
The Carolina Performing Arts is another good option to enjoy eclectic performances. It is an outstanding historic venue.It is the perfect best place to enjoy your evening with family and friends. You can also visit Morehead Planetarium and Science Center. It is the largest planetarium in the southeast part of the United States. You and your kids can collect the useful information about the space here.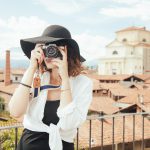 Hi! The city of Chapel Hill is known for its mild climate, cordial community, economic development, amenities and peaceful life style. The city is ideally located and is precisely three hours from the Blue Ridge Mountains and three hours from the Atlantic Ocean. The city is a mix blend of rich history and youthful exuberance. The famous Money Magazine listed the city on the top as far as living is concerned.