10 Indoor Spots You Have To Visit in Chapel Hill
Where can you go to have fun in Chapel Hill when the weather does not allow you to stay outdoors? Whether you are an indoor or an outdoor enthusiast, there will never be a boring moment for you. From family spots to places that you can enjoy individually, there is something for everyone in Chapel Hill, North Carolina.
Visit the Carolina Basketball Museum
On the grounds of the University of North Carolina, you will find the Carolina Basketball Museum that is open to the public every Monday to Saturday and admission is free. There are many original artifacts and some of the things you will see include videos of different players and coaches. You will also see videos of famous championships as well as photos detailing the history of the University of North Carolina basketball.
Bring Star Trek to mind at the Moorhead Planetarium and Science Center
What a great place for you to take your kids to have fun, only that you too will also have incredible moments as you try to grasp at just how big the universe is. There is always a show taking place every time as you will see on their website. Kids who are three years old and below are admitted free of charge and must be accompanied by their parents. The presentations are always funny and stimulating. NASA astronauts trained here in the 60s and 70s.
Ackland Art Museum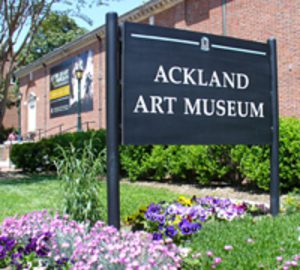 How would you like to see Sword of Damocles, Girl Seated in the Cemetery, Assumption of The Virgin and more famous paintings in the museum? Feast your eyes on European art of the 17th and 18th centuries. Entry is free, and there are more than 17,000 works on display.
Kenan Memorial Stadium
Visit the home of the Tar Heels and see why many football enthusiasts say it is the most beautiful football stadium in the country. It's location in the Carolina pines is stunning and the stadium has many rooms dedicated to its benefactors.
Top of the Hill Distillery – TOPO
This is the distillery where wheat is distilled to rum, whisky and vodka. Once you get there, you will be served a locally brewed beer, but do make a reservation in advance. You will get a guided tour, but you will be taken around as a group and then you will have a tasting of their spirits. You will learn a lot about distillation.
FRANK Gallery
This is where you go when you are in Chapel Hill and when you would like to buy local art. Some of the things that you will find here include jewelry, ceramics, pottery items, photographs, sculpture and paintings. This house is run by artists and they always stage shows for people.
Kidzu Children's Museum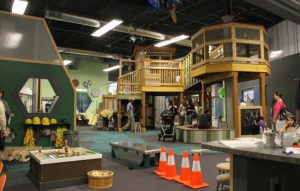 Kidzu Children Museum is the perfect place to take your kids. It has hanging seats for kids who love books as well as a misty forest, dinosaurs, a tree house and even live animals. It is a small place but the staff keeps it very organized and clean.
Horace Williams House
It's a beautiful old house with regular displays of local art. You can walk inside admiring the rooms or you can walk outside and admire the architecture and the garden. You will see why it is a popular spot for weddings. Lectures and exhibits are organized often and entry is usually free.
Memorial Hall
Visit to admire the plaques of popular graduates and donors. This hall also houses the Carolina Performing Arts where you can catch performances from visiting dance groups and student shows from time to time. The programming is always excellent and the seating in the auditorium is comfortable.
These are just ten of the many things that you can do indoors when you are in Chapel Hill. However, before visiting them, do take a peek at their websites to see whether you can take your kids, opening times and entry fees, if any. Enjoy.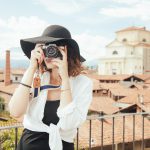 Hi! The city of Chapel Hill is known for its mild climate, cordial community, economic development, amenities and peaceful life style. The city is ideally located and is precisely three hours from the Blue Ridge Mountains and three hours from the Atlantic Ocean. The city is a mix blend of rich history and youthful exuberance. The famous Money Magazine listed the city on the top as far as living is concerned.