The Top Media Houses in Chapel Hill, NC
People love information. It is information that separates the clever from the stupid. There are many was to get information and to stay informed with the latest happenings all across the globe. One of the main ways is through the radio and television. Media houses work tirelessly day and night to ensure they have all the latest news from around your neighborhood and the world at large. Residents of Chapel Hill are not left behind since they have a number of media outlets serving them. Here are some of them;
The Daily Tar Heel
Newspapers will never be outdated. There are a lot of people who appreciate the good old-fashion print media. Since Chapel Hill is predominantly a student-based community, The Daily Tar Heel has all the juice in the town. It is a daily students' newspaper that is run by the University of North Carolina at Chapel Hill. It is published from Monday to Friday during school year. During the summer school session, it is published weekly. What started out as a students' magazine ended up being the biggest news organization in the whole of Orange County. It now covers new across the state.
WXYC
For those who know the history of the internet, you are well aware that it was a little radio station based in the University of North Carolina at Chapel Hill that set the record for becoming the first radio station to broadcast over the internet. It went online in 1994. This station is run by students and operates all through the year regardless of whether school is open or not. Since it is a student-based radio station, it mostly plays music.
WCHL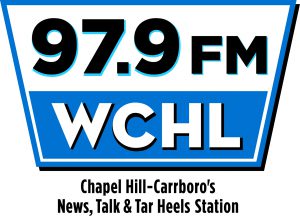 This is the other top radio station in the university. In fact, it is the main radio station and is an affiliate of CBS Radio Network. It is the oldest radio station in the town. It was started in 1953 by Sandy McClamroch who later became mayor. This station is very popular since it mainly focuses on the community and has always remained loyal to it. WCHL is the official broadcaster of the university's sports news especially basketball and football which are the most popular.
The Sun Magazine
The Sun is a very unique magazine. As opposed to the regular collection of news from the community, it takes a different approach. The Sun is a collection of poems, interviews, photography, essays and short stories. It is mainly meant for entertainment and educational purposes. It is an ads-free magazine that thrives on reader contribution. It promotes interaction between the readers and the contributors. The Sun is published on a monthly basis.
We can never have too much information. Every single day different things happen around us and the world that we need to be informed about. Newspapers have always been reliable since time immemorial and they remain one of the most trusted information sources. With the emergence of the internet, keeping in touch with the latest news and music has been made easier.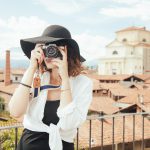 Hi! The city of Chapel Hill is known for its mild climate, cordial community, economic development, amenities and peaceful life style. The city is ideally located and is precisely three hours from the Blue Ridge Mountains and three hours from the Atlantic Ocean. The city is a mix blend of rich history and youthful exuberance. The famous Money Magazine listed the city on the top as far as living is concerned.