5 Interesting Things To Find In Chapel Hill, NC
Many economies around the world depend on tourism. This is because the world is a beautiful place and each and every place has something unique to offer. If you are to travel the world, you will never cease to be amazed at how beautiful different places are. Chapel Hill is one place that has a lot to offer. It is a very popular town in North Carolina and it sees very many visitors all year round. Here are some of the things that make it interesting.
University of North Carolina at Chapel Hill
This is perhaps the biggest attraction in the town. It is the most popular learning institution in North Carolina and among the best in the world. It enrolls over 29,000 students annually and a staff of over 10,000. This makes it the center of all social life and you can be sure to meet new people and make new friends. Apart from the people, this university has numerous facilities such as libraries, arenas and fields. It's a great place to do your research and also watch and play your favorite sports.
Franklin Street
Every town and city has that one street where all the action takes place 24/7. For Chapel Hill, it is Franklin Street. This is a historical street named after one of the greatest people to ever live, Benjamin Franklin.All the best bars and restaurants are located on this street. If you are looking for a wild nightlife, it won't let you down. This street has greatly been influence by the University of North Carolina at Chapel Hill. It has become the main venue for numerous events and festivities.
Historic Districts
Chapel Hill is an old town full of history. Based on the National Registrar of Historic Places, there are over ten facilities registered under it. The popular Carolina Inn is part of the town's history. It was the first restaurant in the area and it has remained the most popular up to now. Another one is the Old East residence hall found in the University of North Carolina at Chapel Hill. It is the oldest university building in the whole country. The university has so many of these historic buildings to go around.
Food
Chapel Hill is a heaven on earth for food lovers. American cuisine is their main specialty. Of course you can find these specialties in other parts of America but they won't be as good as those in Chapel Hill. It is hard to find a BLT better than the one made at Merritt's Store. When it comes to big, juicy burgers, Al's Burger Shack is the spot. Don't forget to dine at Top of the Hill Restaurant & Brewery if you like to take a cold beer after your meals.
Music
A good nightlife comes with a lot of music. A big university also attracts lots of musician since they know they have a good audience. This is the situation at Franklin Street since it is the connection between the university and a good nightlife.
Those are just a few things that will tickle your fancy. Once you get to Chapel Hill, you will find that there are many more waiting for you.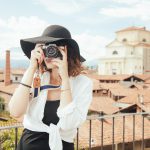 Hi! The city of Chapel Hill is known for its mild climate, cordial community, economic development, amenities and peaceful life style. The city is ideally located and is precisely three hours from the Blue Ridge Mountains and three hours from the Atlantic Ocean. The city is a mix blend of rich history and youthful exuberance. The famous Money Magazine listed the city on the top as far as living is concerned.