Interesting Facts about Orange County, NC
Orange County is one of the 100 counties found in North Carolina.Hillsborough is its county seat. It was founded in 1752 with the seat being founded two years later. Like other Orange Counties in other parts of the United States, it is a very interesting place. You can satisfy your passion for tourism by visiting it. But in case you are not that familiar with it and you are just looking for an excuse to go and visit or live there, here are a few things that might interest you;
Home to University of South Carolina
Orange County is home to the world-renown University of North Carolina at Chapel Hill. As its name suggests, it is located in the town of Chapel Hill. It is one of the best universities in the world and is full of interesting activities and facilities. Chapel Hill owes its popularity to it since it was the main reason why the town was developed and it has led to the town being one of the main economic hubs in the county. This has worked greatly in favor of Orange County.
Research Triangle Park
Research Triangle Park is the biggest research park in the world. Even though majority of it is found in Durham County, it is also a part of Orange County due to the involvement of Chapel Hill. Chapel Hill, together with Durham and Raleigh, are the three major cities that make the Research Triangle Park. They are joined by Duke University in Durham, University of North Carolina at Chapel Hill and the North Carolina State University in Raleigh in Chapel Hill.The three universities and the three cities are the pillars of the Research Triangle Park.
Occoneechee Speedway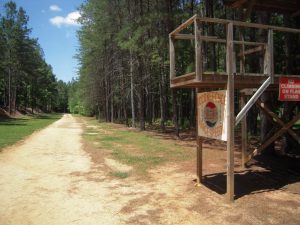 The Occoneechee Speedway is located in Orange County just outside Hillsborough.This speedway goes down in history as being one of the first two speedways to be established in NSACAR. Even though it closed in 1968, it remains up to now and is the only remaining track from the debut season in 1949. It hosted so many races ever since its inauguration and now it is listed as one of the historic places found in the county. The track was originally a horse race track built by the owner of the land. It was later turned into a dirt track by Bill France two years before NASCAR was born.
A Very Liberal Community
Even though racism used to be a big issue in the past, the people of Orange County have always been known to be very liberal. They are regarded as one of the most liberal communities in the southern part of America. For instance, Mike Nelson, an openly gay member of the Carrboro Board of Aldermen was elected the mayor of the town and served for five consecutive terms. After the end of his run as mayor, he went and served on the Orange County Board of Commissioners.
There are so many interesting things about Orange County. All these things have greatly contributed to making it the great county that it is today economically and politically.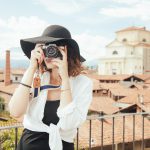 Hi! The city of Chapel Hill is known for its mild climate, cordial community, economic development, amenities and peaceful life style. The city is ideally located and is precisely three hours from the Blue Ridge Mountains and three hours from the Atlantic Ocean. The city is a mix blend of rich history and youthful exuberance. The famous Money Magazine listed the city on the top as far as living is concerned.