Restaurants That You Must Try In Chapel Hill, NC
Human Beings cannot function without food. It is food that gives us energy to do whatever we want to do. That is why, in every city or town, it is always good to know the main places where you can always get a decent meal. Sometimes it gets tedious to cook for yourself therefore you need to move around and identify places where you can get to sample different cuisines and fill your belly and just for enjoyment. In case you stumble upon Chapel Hill, here are a few places you can try.
The Carolina Inn
This is one of the oldest restaurants in the area. It was built to replace the old New Hope Chapel which was in built in 1752. This is way before the town was established. This hotel is a favorite for many. Its location on the hill makes it an ideal place for you to watch the sunset and sunrise. You also get a good view of the town and the neighboring areas from atop the hill. You can sit outside at night by the fireplace and enjoy a big bowl of chocolate chip cookies. You can also be able to walk to Kenan Stadium.
Merritt's Store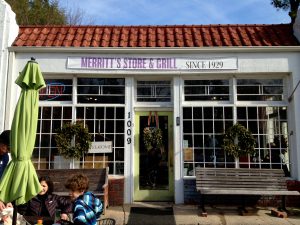 If you are looking to grab a quick lunch or you just want a nice simple meal then Merritt's Store is the place for you. Just head on down to Columbia Street and get yourself a seat at the beautiful red outdoor shades and enjoy the cool atmosphere. If you are a big fan of BLT or you have always been dying to have one, Merritt's Store makes the best BLTs and you will definitely beg for more. Make sure you get to this place early because it is always crowded yet it is just a small place.
Top of the Hill Restaurant & Brewery
There are those who love to grab a cold beer after they finish their meal. Top the Hill has got you covered. This restaurant is known to have one of the biggest arrays of dishes in town and you can have anything from jambalaya to fried chicken. Once you are done with your meal, you can head to the bar and grab yourself a cold beer. You can then drink it from the balcony as you stare down at the Franklin Streets. This balcony gives you a very good view.
Al's Burger Shack
Who can forget Al's hotspot on West Franklin Street. This place is mainly known for one thing; burgers. Al's Burger Shack is the go-to place for a big, juicy burger. Of course they serve other food but the burger is what makes it such a hit. You can have your burger outside in the tents as you enjoy the cool breeze.
These are just a few places in an area full of wonderful American cuisines left, right and center. One thing for sure is, once you land in Chapel Hill, you can never run out of places to go and satisfy you hunger and craving. Make sure you don't get too addicted.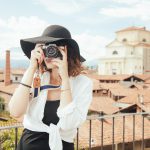 Hi! The city of Chapel Hill is known for its mild climate, cordial community, economic development, amenities and peaceful life style. The city is ideally located and is precisely three hours from the Blue Ridge Mountains and three hours from the Atlantic Ocean. The city is a mix blend of rich history and youthful exuberance. The famous Money Magazine listed the city on the top as far as living is concerned.